What is Considered the Best Coffee Maker?
What is Considered the Best Coffee Maker?
The Braun BrewSense Drip Coffee Maker KF6050 is indeed highly regarded by many coffee enthusiasts and is often considered one of the best coffee makers available. Here are some reasons why it is often praised:

Brewing Technology: The Braun BrewSense incorporates a PureFlavor system, which ensures consistent extraction and optimal flavor. It achieves this through a combination of features like pre-infusion, precise temperature control, and a large showerhead that evenly saturates the coffee grounds.
Large Capacity and Programmability: The KF6050 has a generous 12-cup capacity, making it suitable for larger households or when hosting guests. It offers a 24-hour programmable timer, allowing you to wake up to freshly brewed coffee or have it ready at a specific time.
Anti-Drip System: This best drip coffee maker has a convenient anti-drip system, allowing you to pour a cup of coffee mid-brew without worrying about any mess or interrupting the brewing process.
Easy to Use and Clean: The Braun BrewSense features a user-friendly control panel and an intuitive interface, making it easy to operate. It also has a self-cleaning function, making maintenance hassle-free.
Quality Build and Design: Braun is known for its durable and reliable appliances, and the BrewSense is no exception. It has a sleek and modern design with a stainless steel finish, adding an aesthetic appeal to your kitchen.

Does Coffee Taste Different in Different Coffee Makers?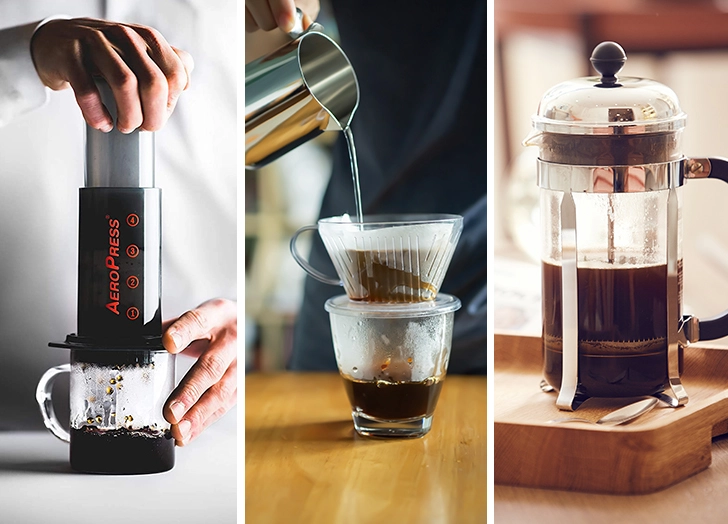 Yes, coffee can taste different depending on the type of coffee maker used. Factors such as water temperature, brewing time, extraction method, and the type of filter can all impact the flavor profile of the coffee.
For example, a French press may produce a bolder and fuller-bodied coffee compared to a drip coffee maker. Coffee drinkers personal preferences also play a role in determining which coffee maker produces the desired taste.
Does the Quality of a Coffee Maker Matter?
Yes, the quality of a coffee maker can indeed make a significant difference in the taste and overall experience of brewing coffee.
While it's true that a skilled barista can create great coffee using a variety of methods, a good coffee maker can simplify the process and enhance the flavor and aroma of the final cup.
A high-quality coffee maker offers better performance, durability, enhanced features, improved user experience, and more consistent and a great tasting coffee.
Which Coffee Maker is Best for Home Use?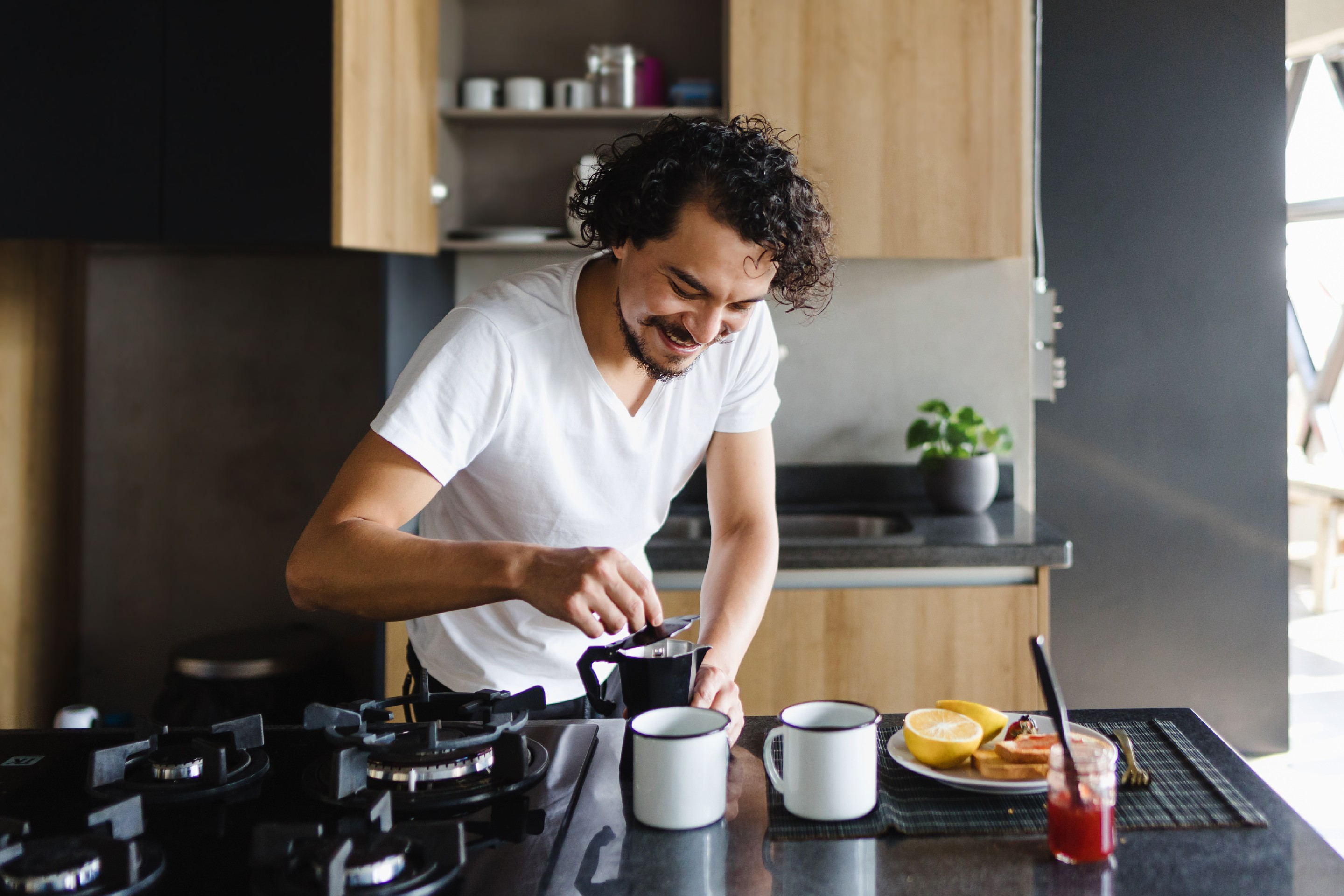 Wolf Gourmet Programmable Coffee Maker System With 10-Cup Thermal Carafe: This coffee maker offers programmability, a thermal glass carafe to keep coffee hot, and a sleek design. It emphasizes precision brewing and customizable settings for a tailored coffee experience.
OXO Brew 9-Cup Stainless Steel Coffee Maker: Known for its user-friendly design, this delicious coffee maker features a rainmaker showerhead for even extraction, a stainless steel thermal carafe, and intuitive controls. It provides consistent brewing and optimal flavor extraction. It is also certified by the Specialty Coffee Association.
Breville Precision Brewer Thermal, Coffee Maker, Brushed Stainless Steel: This versatile coffee maker offers a range of brewing options, including various coffee strengths, temperature control, and customizable settings. It features a thermal carafe and has a reputation for precision and consistency.
De'Longhi Magnifica Coffee and Espresso Maker: Combining the functionalities of a coffee maker and espresso machine, this appliance offers versatility. It has built-in grinders for all coffee beans, programmability, and adjustable brewing parameters to cater to different preferences.
Ninja CFP301 DualBrew Pro System 12-Cup Coffee Maker: This single-serve coffee maker provides flexibility with a dual brewing system, offering both single-serve, carafe brewing and iced coffee options. It features programmability and a thermal carafe.
Keurig K-Café SMART Single Serve Coffee Maker with WiFi Compatibility: This coffee machine falls into the category of pod coffee makers, known for their convenience and speed. The Keurig K-Café SMART offers the added feature of WiFi compatibility, allowing you to control and customize your brewing through a smartphone app. It uses Keurig's K-Cup pods to brew a variety of beverages, including coffee, lattes, and cappuccinos.
FAQs
What brand of coffee makers last the longest?
Breville, Technivorm Moccamaster, Bonavita, Cuisinart, and KitchenAid are brands known for producing durable coffee makers that are built to last.
Each brand offers different features and designs, so it's important to research specific models to find the best fit for your needs.
What is the best coffee maker for cafe?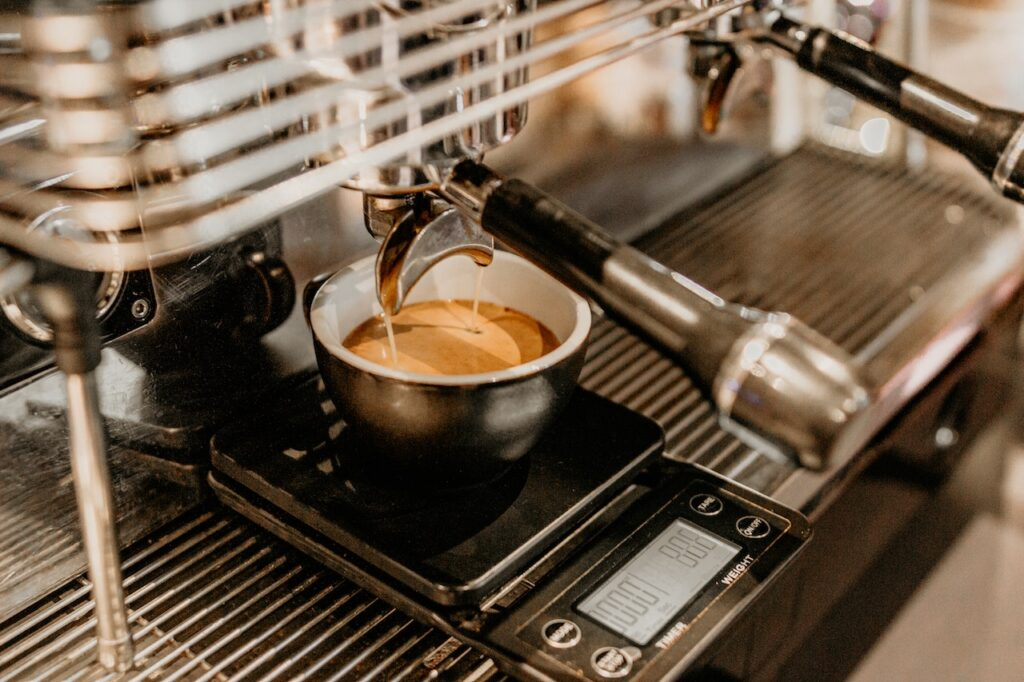 Choosing the best coffee maker in the world for a cafe depends on factors like volume, budget, and brewing preferences. Espresso coffee machines from brands like La Marzocco or Nuova Simonelli are popular for serving espresso-based drinks.
Best drip coffee makers from BUNN or Fetco work well for high-volume coffee needs. French presses from Bodum or Frieling offer a unique brewing experience.
Pour-over coffee systems like Hario V60 or Chemex are ideal for specialty coffee and to keep coffee warm. Commercial cold brew coffee maker such as Toddy or Filtron are great for serving cold brew concentrate.
Consider factors like build quality, ease of use, maintenance, and customer demand when making a decision.
Good Tasting Coffee: How to Identify Coffee Flavors
In order to appreciate the different types of coffee available, it's important to cultivate an awareness of its unique characteristics. Let's take a look at the way coffee connoisseurs judge different cups of coffee.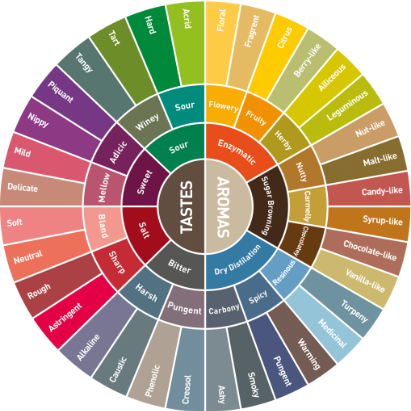 Aroma
The scent of a cup of coffee has a direct influence on how we perceive its flavor. As you drink coffee try to notice if the scent is smoky, fruity, earthy, spicy, nutty or grassy.
Acidity
One of the most defining characteristics of a cup of coffee is its acidity. This is the sharp, bright tangy quality of coffee that perks up our senses. Coffee doesn't necessarily contain just one type of acid, either. It may contain citric acid, malic acid (fruity in flavor) or even quinic acid from stale coffee, which gives us stomach aches.
Body
This is the weight, thickness and texture of coffee in your mouth. The body of different types of coffee falls on a spectrum of light- to full-bodied viscosity (thin to thick).
Flavor
This is where comparisons come in handy and there is some overlap between aroma and flavor. Your coffee might taste bitter, sweet, savory or sour with common comparisons to chocolate, wine or fruit.