Join our beans membership and you will receive a $25 gift card to your email. Your membership have the following benefits:
Unlimited Support
Special live chat support for any new orders or change of subscription.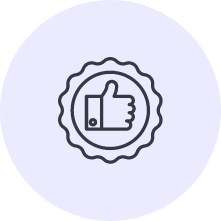 FREE SHIPPING
Always free shipping on all coffee orders
Special Discounts
Receive 20% discount from the original coffee price
NO PLASTIC - NO ALUMINUM
Perfectly pressed ground coffee inserted in compostable paper.
FRESHLY SLOW ROASTED
Every week we roast in small batches using the Italian slow roasting method.
100% COMPOSTABLE
Our film and paper is 100% compostable and can be tossed in the compost or trash.