Work From Home Lunch Ideas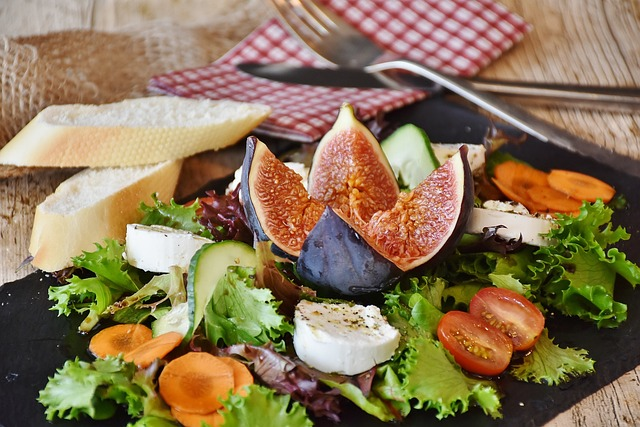 Ever since 2020, it's seemed as if more and more people have been stuck working from home, rather than going back into the office.
As beneficial as that is, one of the main downsides to working from home is the fact that it can lead to weight gain if you aren't careful. With temptation a few feet away in the kitchen, making a healthy lunch can be tricky, especially if you don't have the necessary ingredients in.
The last thing you want is to gain weight or be unhealthy however, which is why enjoying a healthy breakfast and lunch while working at home, is so vital.
People think that healthy eating is simply just eating boring foods like spinach, grilled veggies,  tomatoes, grilled chicken, and salad. The truth is that with the right ingredients and culinary knowledge, you can easily whip up a tasty spinach frittata, or big batch of buffalo chicken salad in no time at all.
If you want to stay on top of your health, here's a look at several working from home lunch ideas that you will absolutely adore.
Pick up a healthy rotisserie chicken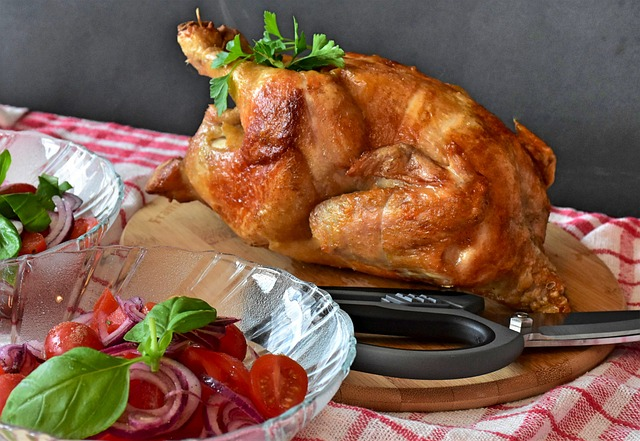 If you're guilty of snacking on processed junk food, sugary treats, and other foods that you know shouldn't be in your kitchen cupboards, why not look for a high protein alternative instead?
A healthy rotisserie chicken for example, is loaded full of protein, is ready to eat, and can be picked at as and when you get peckish (bad pun alert).
Chicken is already a lean meat, but if you go ahead and remove the skin of your rotisserie chicken, you'll find that it becomes even leaner still.
Buffalo chicken salad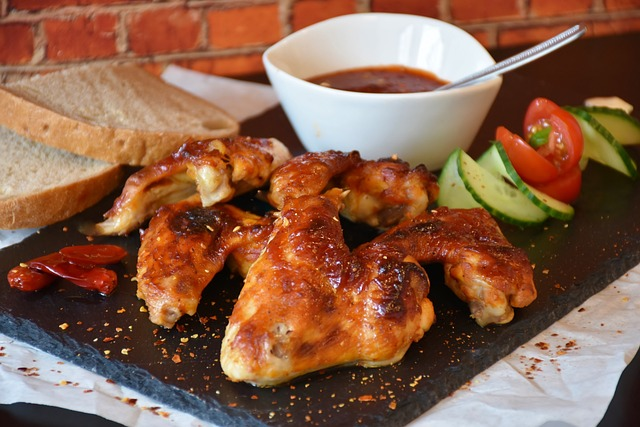 Another simple and healthy dish using chicken is this salad containing buffalo chicken. It's spicy, it's rich, it's low in fat and carbs, and it's a great source of muscle-building protein.
To make this chicken salad simply poach some chicken breasts, place into a bowl of cold water, drain and shred the meat, and cover it with Buffalo hot sauce. Now you have Buffalo chicken.
In a separate bowl, take some lettuce, fresh tomatoes, and veggies such as carrots or celery, combine everything together, and drizzle with a little reduced fat sour cream.
Add your Buffalo chicken to the salad, mix well, and sprinkle over a few crunchy croutons for a little extra crunch.
Whip up a light sour cream and chive dip
Soured cream was made to be dipped in, yet it is unfortunately fairly high in calories.
One of the easiest ways of enjoying this creamy dip is by using a low fat soured cream instead. This gives the same creamy texture with fewer calories.
The dip is great for dipping fresh veggies into, homemade chips, or using with a chicken salad.
Simply take some low fat soured cream, add salt, pepper, and some freshly chopped chives and you're all set.
Instant pot Asian chicken curry noodles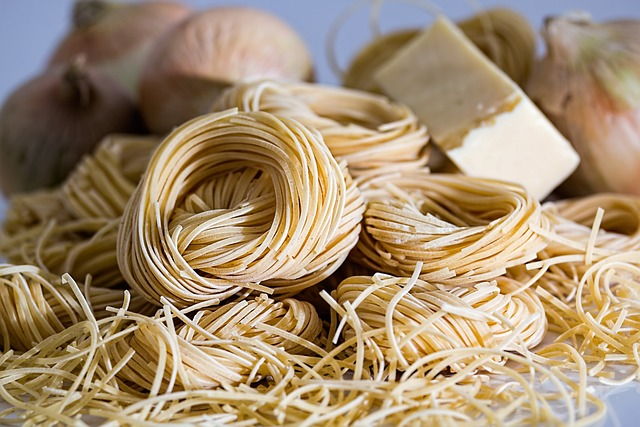 When working from home and in need of healthy meals, the instant pot is your best friend.
These chicken curry noodles are full of flavour and contain a healthy mix of fats, carbs, and protein, along with plenty of fresh veggies.
Take your pot, add two chicken breasts, 2 tbsp of curry power, a can of coconut milk, reduced sodium soy sauce, a drizzle of olive oil, stir fry vegetables, and a splash of tomato paste.
Cook on high until the chicken can be shredded. Now, add 2 blocks of instant egg noodles and cook until soft.
This stir fry inspired Asian dish can be enjoyed with salad, used as a meal prep, or enjoyed the following day. In fact, the leftovers taste even better the following day. it's also not very time consuming as you just throw everything into the cooker and forget about it.
Spinach and tomato frittata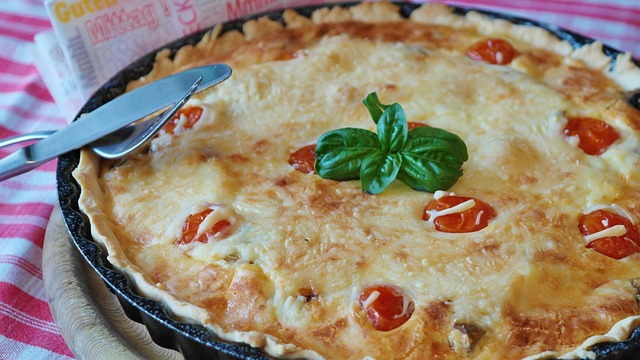 Egg is a great source of protein for people that don't eat meat, they're also great for breakfast, lunch, and dinner.
This spinach and tomato frittata recipe is low in fat, rich in vitamins, and tastes fantastic.
Simply take a handful of fresh spinach and add it to a bowl with 7 beaten eggs. Season well, add some fresh tomatoes, some low fat cheese, and then pour into a round baking dish and bake until the egg has cooked through.
Remove and serve cool with salad or wholewheat bread.
Simple tuna salad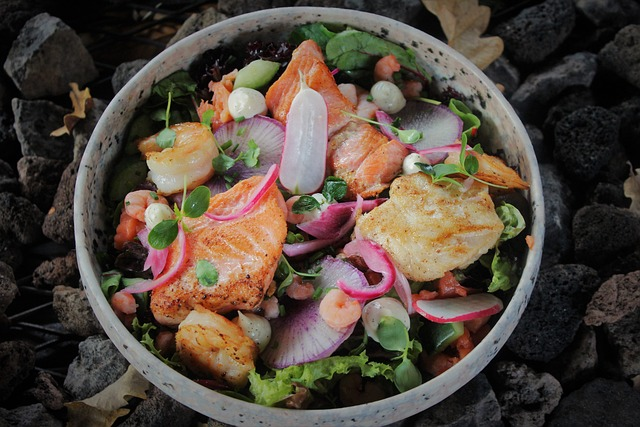 If you're looking for healthy lunch ideas that are quick and easy to make, you don't get much easier than this simple tuna salad.
To make this light lunch, take some fresh salad leaves, place into a bowl with some tomatoes, olives, green beans, store bought pesto, and chopped boiled eggs.
Top the salad with a slice of freshly grilled tuna and you have yourself a tasty and healthy lunch.
If you want to mix things up, why not go ahead and try a variety of different lettuce leaves instead?
Smoked salmon and scrambled eggs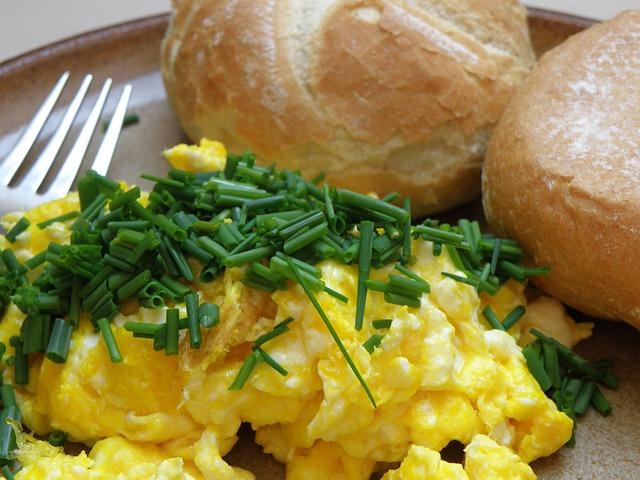 If you usually order lunch while out and about and opt for something fancy, why not get creative and try something simple, yet fancy, like smoked salmon and scrambled eggs when you're at home working?
This is a very nutritious lunch that tastes amazing and will give you heaps of energy. You can even enjoy it for dinner or breakfast.
Simply grill some sourdough toast, whip up some scrambled egg, layer smoked salmon onto your toast and top with the scrambled eggs and salt and pepper.
It may sound like a fancy lunch, but it takes only a few minutes to make and is high in good fats and protein.
You can even add other toppings to the eggs, such as salsa, chilli, or chives. As far as healthy meals go, they don't get much easier than this.
Batch cook healthy soups
For nutritious meals and lunch ideas that are quick and easy to make and full of natural goodness and flavour, healthy soups are perfect.
Soups are great as a mid day meal or lunch, and are a great way of getting plenty of fresh vegetables inside you. As far as food styling goes, soup may not look the most attractive lunch in the world, but it tastes fantastic and is full of goodness.
For a vitamin boost, why not make a vegetable soup with your favourite vegetables and stock? For added protein you could make a chicken soup, or even a seafood soup with shrimp.
Soup is delicious and packed full of natural goodness, plus it requires very little cooking as well.
To make life even easier, why not use frozen vegetables instead? Frozen tastes just as good, and are just as good for you.
Pinwheel sandwiches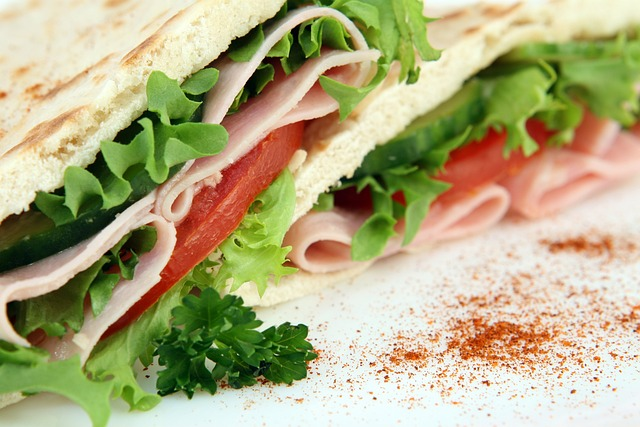 Pinwheel sandwiches get their name from the fact that they resemble pinwheels.
They're nothing fancy, yet when it comes to food styling they look great and are a great alternative to boring, everyday sandwiches.
If you want a healthy lunch that you can enjoy at your desk when working, pinwheel sandwiches are ideal.
Use a nutritious bread, add plenty of delicious salad leaves, a lea protein source, a light cheese, and maybe a low calorie sauce.
Go ahead and roll up the pinwheel sandwiches and you're all set.
Brown rice, salmon, and broccoli meal prep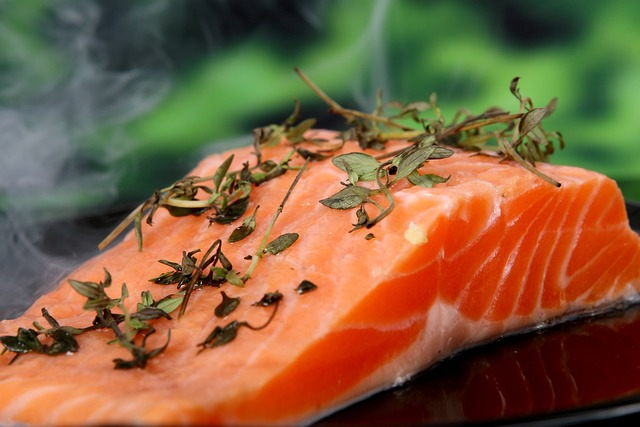 If you want to be super health conscious, this brown rice, salmon, and broccoli lunch is ideal.
This meal is delicious, nutritious, and packed full of natural goodness. Go ahead and cook off your rice, fry the salmon in a grill pan and steam your broccoli.Now, in a suitable Tupperware, add a layer of rice, a layer of broccoli, and top with the salmon. Seal, and enjoy hot or cold.
Use fresh tomatoes rather than canned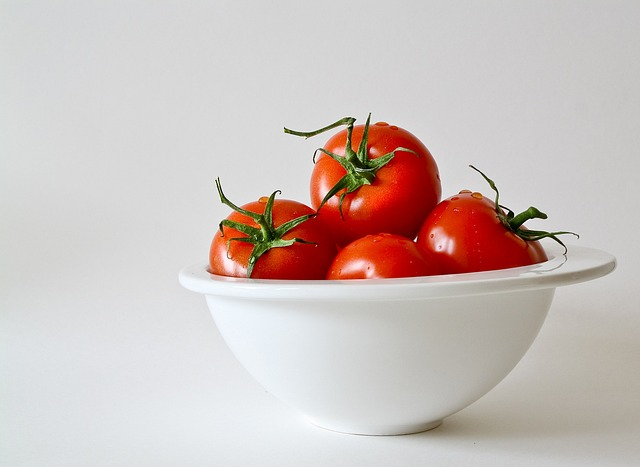 Fresh versions of tomatoes are superior to canned in many different ways.
Not only are fresh full of flavour, they also contain less sugar, no salt, and no added ingredients.
Canned toms are still good for you, they just aren't as good as fresh ones.
Use olive oil for cooking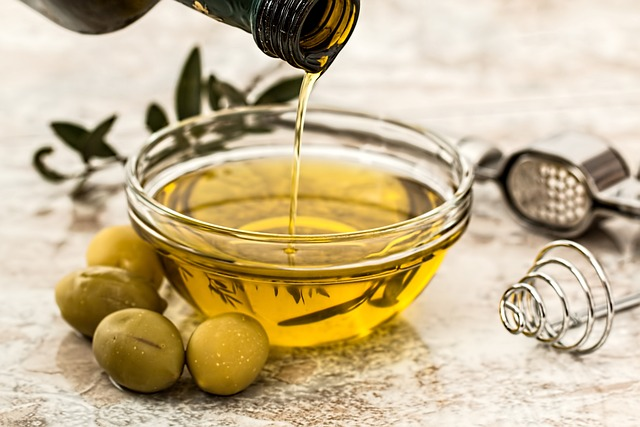 If you're really health conscious, this oil made from olives is the only fat you should be cooking with.
This oil is rich in nutrients beneficial for the brain and the heart, plus it tastes great and is one of the best fats for the body that you could wish for.
Great for frying, dips, and dressings, a little goes a long way.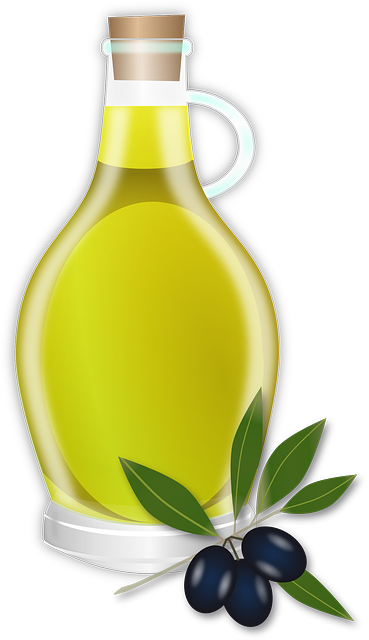 Good Tasting Coffee: How to Identify Coffee Flavors
In order to appreciate the different types of coffee available, it's important to cultivate an awareness of its unique characteristics. Let's take a look at the way coffee connoisseurs judge different cups of coffee.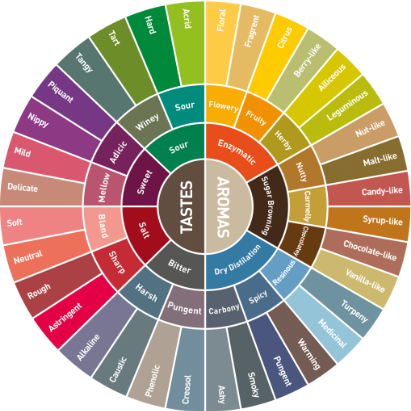 Aroma
The scent of a cup of coffee has a direct influence on how we perceive its flavor. As you drink coffee try to notice if the scent is smoky, fruity, earthy, spicy, nutty or grassy.
Acidity
One of the most defining characteristics of a cup of coffee is its acidity. This is the sharp, bright tangy quality of coffee that perks up our senses. Coffee doesn't necessarily contain just one type of acid, either. It may contain citric acid, malic acid (fruity in flavor) or even quinic acid from stale coffee, which gives us stomach aches.
Body
This is the weight, thickness and texture of coffee in your mouth. The body of different types of coffee falls on a spectrum of light- to full-bodied viscosity (thin to thick).
Flavor
This is where comparisons come in handy and there is some overlap between aroma and flavor. Your coffee might taste bitter, sweet, savory or sour with common comparisons to chocolate, wine or fruit.