Cinnamon Roll Coffee Cake

If you're ever out visiting a coffee shop, can you also resist grabbing a slice of cake to go with it? If you can, you've more willpower than us.
The only thing better than coffee with cake, is coffee in a cake and with so many delicious coffee cake recipes floating around out there, there's plenty to choose from.
Without a doubt, cinnamon roll coffee flavoured cake has been found to be a huge favourite, and if you love cinnamon rolls, cinnamon roll coffee cake is something you simply have to try.
Cinnamon is a spice that works incredibly well with coffee. Not only is it tasty, it is also extremely healthy and beneficial as well. If you love cinnamon rolls, adding this spice into this cake mixture, combining it with melted butter, baking powder, vanilla, brown sugar, and cream cheese icing, you can make a coffee cake loaded full of delicious cinnamon flavour.
If you want a homemade coffee cake that is extremely moreish, rich in cinnamon, and packed full of flavour, you're going to absolutely adore this cinnamon roll coffee cake recipe.
Why combine cinnamon with coffee?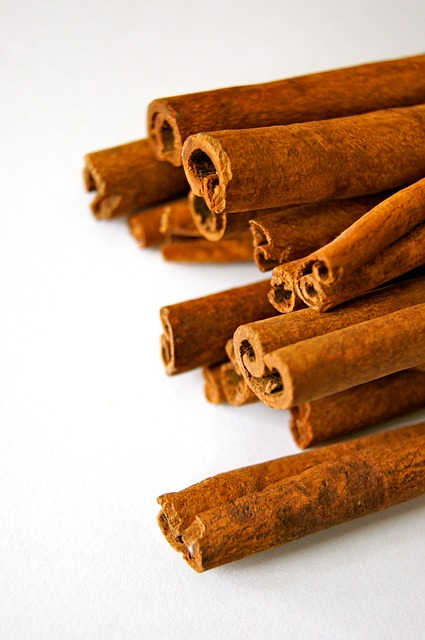 Cinnamon and coffee both have very strong flavours. If you've ever eaten cinnamon rolls before, or cinnamon buns, you'll know exactly what we mean. Even cinnamon sugar has a strong taste. It is the contrast in flavours that helps make cinnamon coffee work so well however.
Before we can look at how to make a tasty coffee cake, we'll first look at cinnamon roll coffee, or rather, coffee flavoured with cinnamon.
More and more people around the world are now adding cinnamon to their coffee, but why? Let's take a look and find out.
Rich in antioxidants
One reason why a cinnamon roll coffee cake may be healthier than you think is due to its high antioxidant content.
Coffee is packed full of antioxidants, and so too is cinnamon. Combine the two together in a cinnamon roll coffee cake recipe, or even in a regular cup of coffee, and you have a high antioxidant treat that will help to destroy harmful free radicals in your body.
May help regulate blood sugar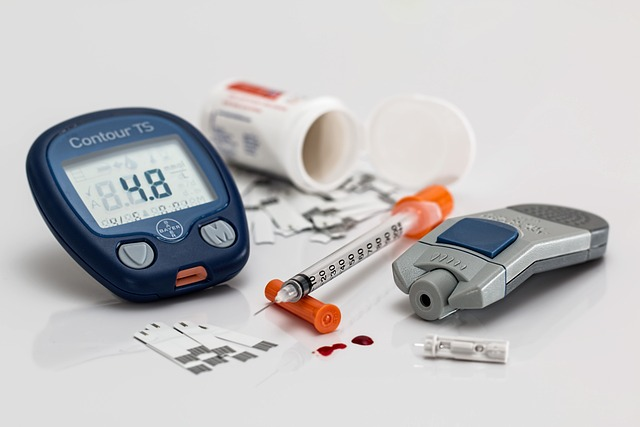 Despite a cinnamon roll coffee cake being rich in brown sugar and having a naturally high sugar content, this moist coffee cake may actually help to regulate blood sugar.
Coffee contains polyphenols which have been found to help keep blood sugar levels stable, whereas cinnamon helps to reduce the rates of blood sugar spikes, which in turn keeps insulin levels stable.
We don't recommend homemade cinnamon rolls, cinnamon roll cake, or any similar sweet treats on a regular basis when it comes to blood sugar stabilization, but a slice now and then should be perfectly fine.
High in nutrients
Again, when eating cinnamon roll coffee cake, you probably won't be doing so for health reasons.
You may be interested to learn however, that cinnamon roll coffee cake is surprisingly high in nutrients.
In particular, thanks to the cinnamon, you'll find vitamin K, vitamin C, manganese, calcium, and iron.
They work well together
When baking a cinnamon roll coffee cake, tucking into homemade cinnamon rolls, using cinnamon sugar, or enjoying any other coffee cake recipe containing cinnamon, you'll see that the flavours work so well together.
Cinnamon roll coffee tastes sharp and sweet, and has an amazing aromatic profile to it.
Cinnamon roll coffee cake recipe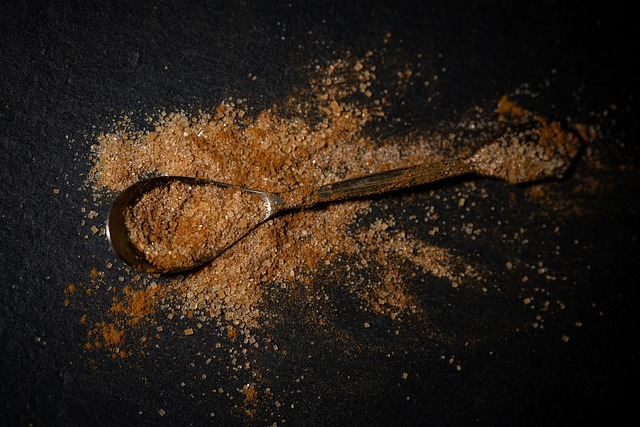 Now that we've looked at a few reasons why cinnamon goes so well with coffee in this delicious cinnamon roll coffee cake recipe, we'd better take a look at the ingredients you will need to bake what we think is the best coffee cake you will ever taste.
Be warned, this recipe is absolutely delicious and you won't be able to resist just one slice.
Ingredients:
·        3 cups of plain flour
·        2 tsp vanilla extract
·        1 tsp baking power
·        1 tsp baking soda
·        1 ½ cups of brown sugar
·        3 medium eggs
·        1 cup of cream cheese
·        ¼ tsp of salt
·        ¼ cup sour cream at room temp
·        1 tsp good quality coffee
·        1 tsp powdered cinnamon (you may add extra cinnamon if you like cinnamon)
·        Zest of half a lemon
·        1 cup of milk
·        ¾ cup of unsalted melted butter
·        2 cups of powdered sugar
Method:
·        Begin by assembling a prepared baking pan, a small bowl, plastic wrap, a cake stand mixer, mixing spoons, a spatula, and an airtight container to store the cake in.
·        Next, preheat oven to 350, take a large bowl and mix flour, salt, baking powder, the baking soda, the cinnamon, the coffee, and the brown sugar with a whisk. You want to mix flour mixture until everything is nice and even.
·        Once your dry ingredients have been well combined, go ahead and make the cake batter by adding the wet ingredients to your cinnamon mixture. Add the milk, melted butter, sour cream, and the eggs to your dry cinnamon roll coffee cake mixture and whisk to make a cake batter.
·        Now, take a prepared pan for this delicious batter, and drop spoonfuls of your cake batter mixture in. Spoon half the batter in, let settle, and then repeat. If you spoon half the batter and then repeat, you help ensure the mix distributes evenly.
·        Now, into a preheated oven set at 350F, place your cinnamon roll coffee cake batter mixture, and bake for around 30 minutes. A great tip to make the coffee cake mix super moist, is to look for a toothpick inserted into the cake batter mix to come out very slightly wet. This means the cake is not quite cooked, but once it sits on a wire rack to cool, the residual heat will help it to cook.
·        In a separate bowl while the cinnamon roll coffee cake is cooking, to make the cream cheese frosting, add the cream cheese, your powdered sugar, and the lemon zest. Mix until the cream cheese glaze has taken on the consistency of pancake syrup. If you want your cinnamon roll coffee cake cream cheese frosting to have more of a cinnamon taste, just add a generous pinch of cinnamon to the glaze.
·        Now, take your cinnamon roll coffee cake off of the wire rack when cool, and then add your cream cheese and cinnamon topping to your delicious cake, and spread evenly so that there is a generous layer of frosting on top.
·        Slice, serve this warm cake with a freshly made cup of coffee and enjoy the fruits of your labour.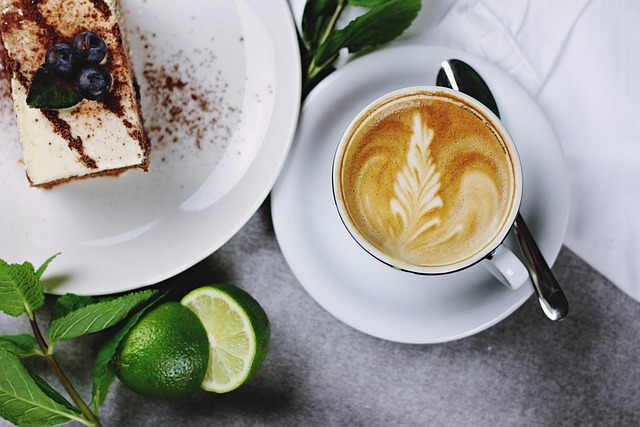 Good Tasting Coffee: How to Identify Coffee Flavors
In order to appreciate the different types of coffee available, it's important to cultivate an awareness of its unique characteristics. Let's take a look at the way coffee connoisseurs judge different cups of coffee.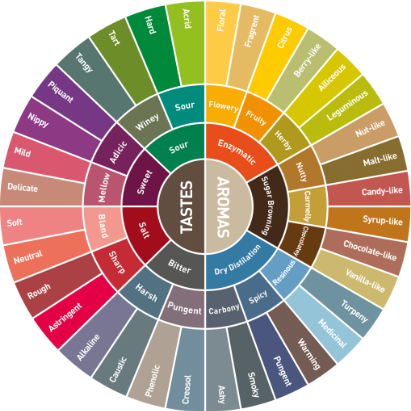 Aroma
The scent of a cup of coffee has a direct influence on how we perceive its flavor. As you drink coffee try to notice if the scent is smoky, fruity, earthy, spicy, nutty or grassy.
Acidity
One of the most defining characteristics of a cup of coffee is its acidity. This is the sharp, bright tangy quality of coffee that perks up our senses. Coffee doesn't necessarily contain just one type of acid, either. It may contain citric acid, malic acid (fruity in flavor) or even quinic acid from stale coffee, which gives us stomach aches.
Body
This is the weight, thickness and texture of coffee in your mouth. The body of different types of coffee falls on a spectrum of light- to full-bodied viscosity (thin to thick).
Flavor
This is where comparisons come in handy and there is some overlap between aroma and flavor. Your coffee might taste bitter, sweet, savory or sour with common comparisons to chocolate, wine or fruit.