Blueberry Sour Cream Coffee Cake

What could be better than a delicious slice of coffee cake to enjoy with your cup of char? How about sour cream and fresh blueberries, in the form of a blueberry sour cream coffee cake?
When people think of fresh blueberries, or even frozen blueberries for that matter, they generally think of healthy smoothies or pancakes.
While it is true that frozen blueberries or fresh blueberries can be used in a variety of different recipes, if you combine them with sour cream to make a coffee cake, you can make a blueberry sour cream coffee cake that people will come back to again, and again, and again.
This delicious coffee cake is dangerously moreish, it makes a delicious breakfast snack, and it's such a great cake that people will think you purchased it from a professional bakery.
For those of you who love juicy blueberries, rich sour cream, and fresh coffee, this blueberry sour cream coffee cake is something you simply must try baking yourself.
Ingredient details
Before we share the recipe for this tasty and delicious blueberry sour cream coffee cake with you, first we're going to go over the ingredients in more detail.
You may not think it, but something as seemingly basic as forgetting the powdered sugar, or using vanilla essence instead of extract, can make a huge difference to the overall quality of this amazing coffee cake.
Coffee cakes are not difficult to make. Tasty coffee cakes such as this blueberry sour cream coffee cake however, are much tougher to make. Follow our advice and gather the right ingredients however, and you're all set.
Flour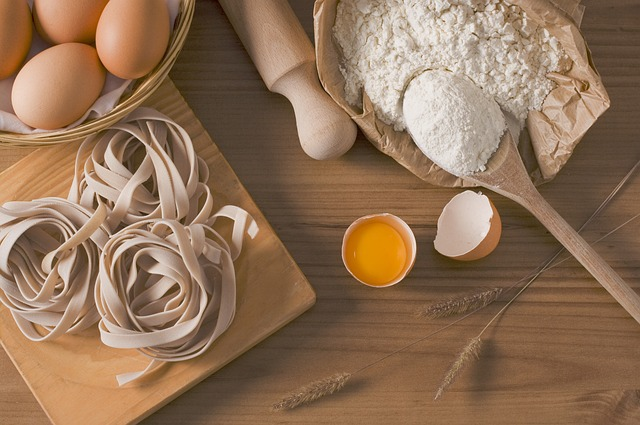 No cream coffee cake would be complete without flour. Unless it's a gluten-free cake recipe in fact, no cake would be complete without flour.
What you may be surprised to learn, though, is that the type of flour used in your blueberry sour cream coffee cake can make a huge difference to the overall taste and texture of the cake.
When you bake such a great cake, you need to use quality ingredients, which is why all-purpose flour works so well. This flour mixture is versatile as it contains just enough gluten to make a stretchy cake batter, without it being too light or too dense.
Sour cream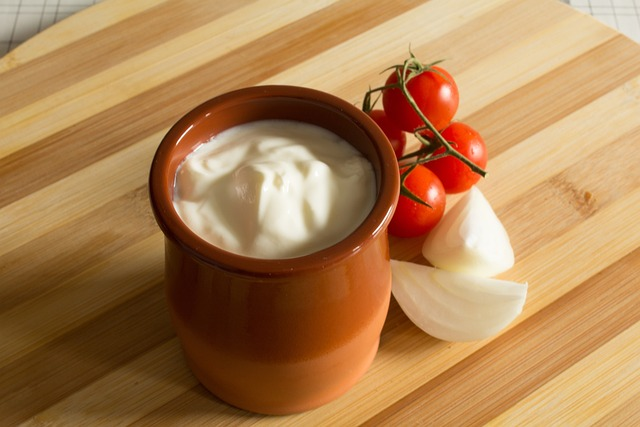 Thought all sour cream was created equal? Oh definitely not.
Sour cream is very important when making a blueberry sour cream coffee cake, as it helps cut through the sweetness, giving a uniquely rich finish to the cake, without it being too sickly.
Use a good quality sour cream, and make sure when you add it to the remaining batter mix, you add it at room temperature. If you add it directly from the fridge it will bring down the temperature of the blueberry cake mix.
Make sure you use full fat sour cream, as low fat will not work.
Eggs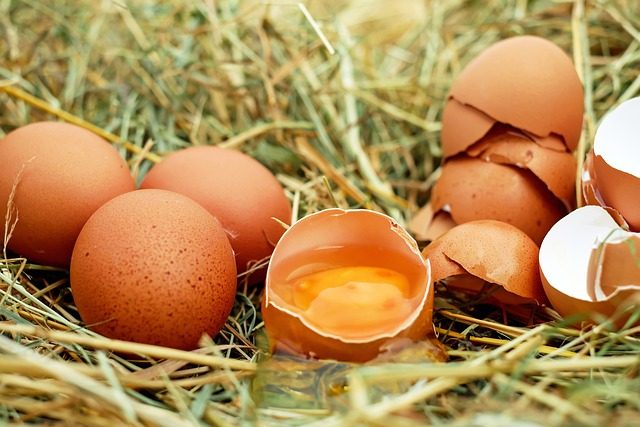 If you bake a cake, be it a blueberry sour cream coffee cake, or any other cake for that matter, you need to make sure that you use good quality eggs.
Eggs are another raising agent in this cream blueberry coffee cake along with the baking powder, though they work very differently.
Beaten eggs help the cake batter to rise and to become light and fluffy. Make sure you beat plenty of air into the eggs as this will give you a light and fluffy blueberry cake recipe.
Your eggs should also go into the remaining batter mix at room temperature.
Vanilla extract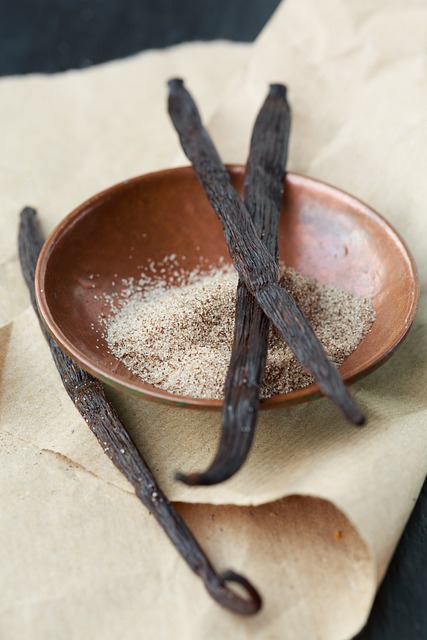 To give this blueberry sour cream coffee cake a sweet and vanilla-y finish, you need to ensure that you use a fine quality extract of vanilla.
Never use vanilla essence as it tastes bitter and artificial and will not work with this sour cream coffee cake at all.
As well as vanilla extract, you can also use vanilla paste or fresh vanilla seeds if you can source them.
Almond extract can also be used to make a nutty, tender cake mix.
Baking powder
In order for your cake mixture to rise, you need to make sure you use baking powder.
When using this powder, make sure you use fresh. If you've a tub of baking powder that's been sitting in the back of your cupboard for years it won't work, and your blueberry sour cream coffee cake won't rise and will be very dense.
Blueberries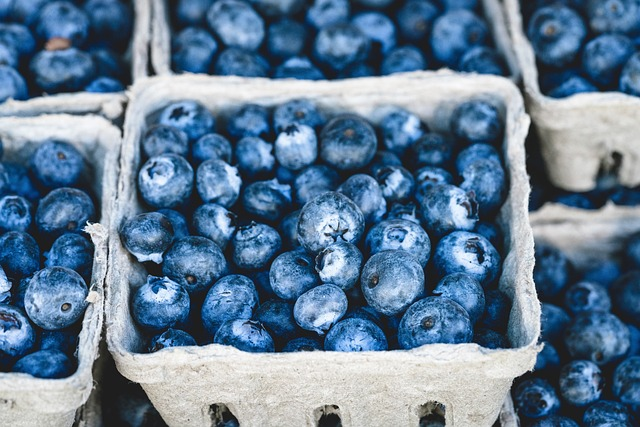 Of course, if you're making a blueberry coffee cake, you will need blueberries.
Blueberries are sweet and tart, and are packed full of vitamin C and antioxidants that are very good for you. Not only that, but they work extremely well with coffee and with sour cream.
You can use frozen blueberries for more of a jam-like texture, or you can use fresh blueberries. You might even consider both and drop some whole blueberries into the cake batter before it goes into the oven.
Brown sugar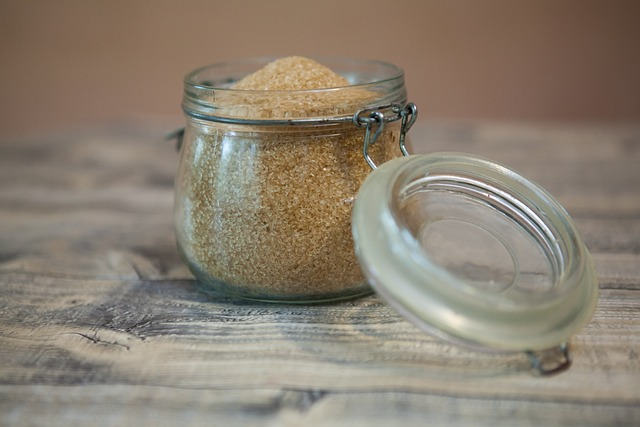 While you can use white sugar to make this blueberry sour cream coffee cake, after much trial and error, we have to say that brown sugar is superior in every single way, especially when making the streusel topping for this cake.
Brown sugar works so well in this recipe. The sweetness of the brown sugar offsets the acidity and tartness of the blueberries and the richness of the sour cream.
Not only that, but brown sugar also caramelizes better and gives the cream coffee cake a deep and rich dark colour. By all means use white sugar if that's all you have, but when you combine brown sugar with the rest of the ingredients in this dish, something very magical happens.
Lemon zest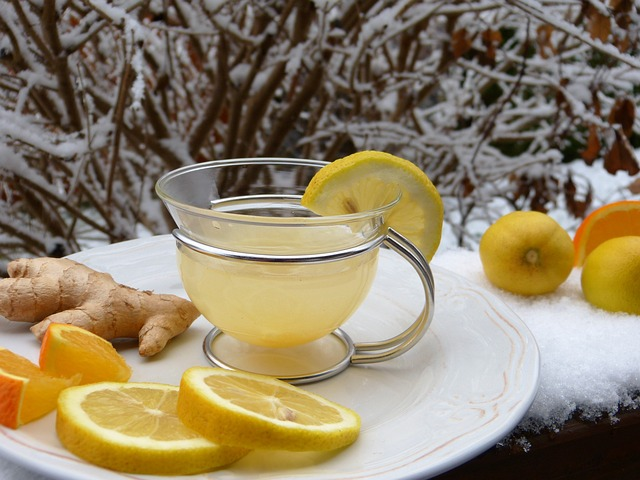 The zest of a lemon will give a sharp and citrus-y taste that cuts through the richness of the cake perfectly.
Make sure you use fresh lemons. Finely diced preserved lemons will work as a last resort.
Blueberry sour cream coffee cake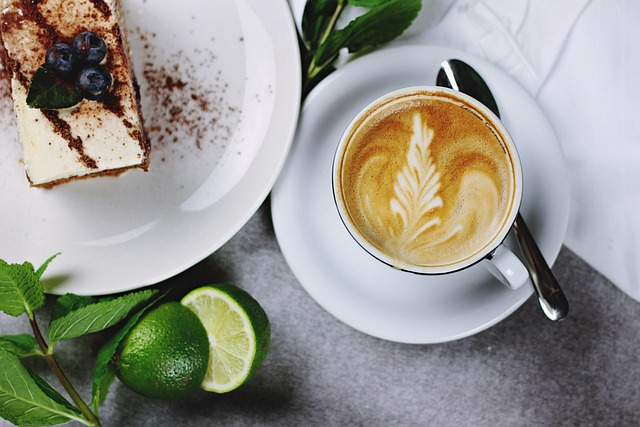 Now that we've looked at some of the key ingredients used to make this cream coffee cake recipe we're now going to give you a step by step guide on how to make it.
Here's a look at what you'll need.
Ingredients:
·        2 cups of all purpose flour
·        1 cup of full fat sour cream (you may use Greek yoghurt instead)
·        1 ½ cup of sweet blueberries (use frozen blueberries, fresh, or a combination)
·        ¾ cup of melted butter
·        2 large beaten eggs
·        1 tbsp baking powder
·        1 tsp baking soda
·        2 tsp vanilla extract, paste, or seeds
·        1 tbsp lemon zest
·        1 cup of brown sugar
·        ¼ tsp salt
·        2 tsp instant coffee
·        Powdered sugar
·        Water for glaze
For the streusel topping:
·        6 tbsp chilled unsalted butter cut into cubes
·        ¾ cup of all purpose flour
·        ¼ cup brown sugar
·        ¼ cup white granulated sugar
Method:
·        Begin by getting your preheated oven ready, preheating it to 350F.
·        Next, in a small bowl, make your streusel topping by combining the cubes of butter with your all-purpose flour, the brown sugar, and granulated. Gently squeeze the dry mixture between your fingertips until it resembles breadcrumbs. Set aside when fully incorporated.
·        Now, in a large bowl, make your blueberry sour cream coffee cake dry mixture by adding in your flour mixture, baking soda, instant coffee, baking powder, and salt.
·        When the dry ingredients have been mixed, add your wet ingredients to make a cake batter. Add in your beaten eggs, your sour cream, lemon zest, the melted butter, and the vanilla extract and gently fold the mixture together with a knife or thin spatula. Don't use an electric mixer as this will knock the air out of your batter. For added crunch, you could add some chopped walnuts at this stage.
·        Gently fold your juicy blueberries into the batter mixture and using a wooden spoon, scrape the mix into a prepared pan or bundt pan that has been heavily greased. If your prepared pan is not greased well enough, your blueberry sour cream coffee cake will stick, and nobody wants that.
·        Sprinkle the crumb topping over the top and place the cream coffee cake with blueberry into the preheated oven and bake for around 40 minutes until a toothpick inserted into the mix comes out clean.
·        Remove the coffee cake from the oven and place the entire cake onto a wire rack or cake plate to cool.
·        Once cool, remove from the wire rack, and make a simple glaze by mixing just the right amount of equal parts powdered white sugar with water, and drizzle over your cake
·        This cake can be served warm or cool on its own, or enjoyed with vanilla ice cream.
Good Tasting Coffee: How to Identify Coffee Flavors
In order to appreciate the different types of coffee available, it's important to cultivate an awareness of its unique characteristics. Let's take a look at the way coffee connoisseurs judge different cups of coffee.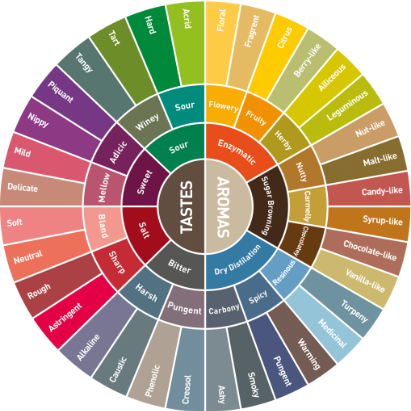 Aroma
The scent of a cup of coffee has a direct influence on how we perceive its flavor. As you drink coffee try to notice if the scent is smoky, fruity, earthy, spicy, nutty or grassy.
Acidity
One of the most defining characteristics of a cup of coffee is its acidity. This is the sharp, bright tangy quality of coffee that perks up our senses. Coffee doesn't necessarily contain just one type of acid, either. It may contain citric acid, malic acid (fruity in flavor) or even quinic acid from stale coffee, which gives us stomach aches.
Body
This is the weight, thickness and texture of coffee in your mouth. The body of different types of coffee falls on a spectrum of light- to full-bodied viscosity (thin to thick).
Flavor
This is where comparisons come in handy and there is some overlap between aroma and flavor. Your coffee might taste bitter, sweet, savory or sour with common comparisons to chocolate, wine or fruit.