4 Best Coffee Cup Warmers
Table of Contents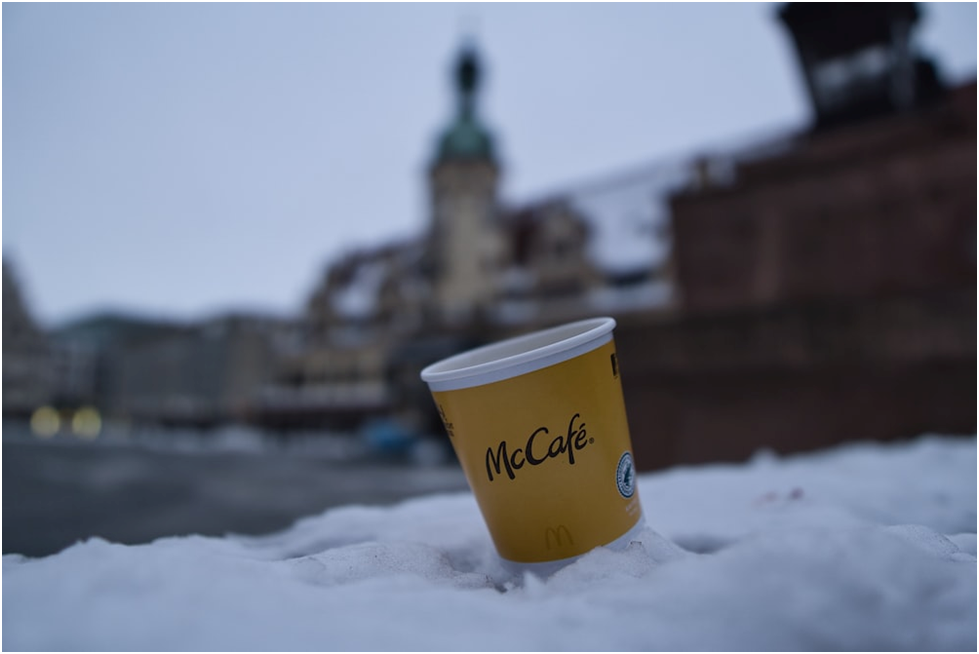 There is incredible comfort in the warmth of a hot cup of tea or coffee, in addition to a calming reassurance that whatever is present in the mug will keep you afloat for the next few hours at least.
That's unless you fail to enjoy it prior to it going stale and cold.
If you find yourself prone to forgetting a cup right after pouring, or you happen to be routinely distracted or active throughout the given day, you may be searching for ways to prevent hot beverages from going cold.
Instead of burning your tongue from a thermos or using the microwave with thermal conductive glass, consider using a coffee cup warmer.
In terms of functionality, the best coffee mug warmers are small hot plates that sit on your desk and heat the bottom of the cup to maintain hot liquid inside the cup.
The best coffee mug warmers ensure your drink is kept warm without scorching the flavors.
It's essential to remember that due to oxidation and the breakdown of chemicals in the drinks over time, there is no way to preserve the flavor and body of a fresh cup of tea or coffee hot, even with coffee mug warmers.
Over time, the acidity levels in the coffee mug warmer inevitably increase, which is commonly found when coffee sits on a heating plate for extended periods of time.
After being on the heating plate, the acidity in the coffee mug warmer shoots up.
Coffee is not as smooth and becomes stronger in taste in comparison to when you first brew it with other mug warmers.
Every coffee mug warmer aims to maintain a particular temperature.
This is in accordance with what the company deals with, ideal for consumption.
The majority of the warmers that were tested and researched sit between 120 degrees and 150 degrees Fahrenheit. However, the ideal range for a coffee warmer is something closer to 130 degrees and 140 degrees Fahrenheit.
Due to the fact that this category of coffee warmers is rife with dubious marketing and no-name brands, this article will list several traditional warmers that had the highest concentration of user reviews, were priced reasonably, and bundled with a slew of attractive features.
1. Bestinnkits Smart Coffee Mug Warmer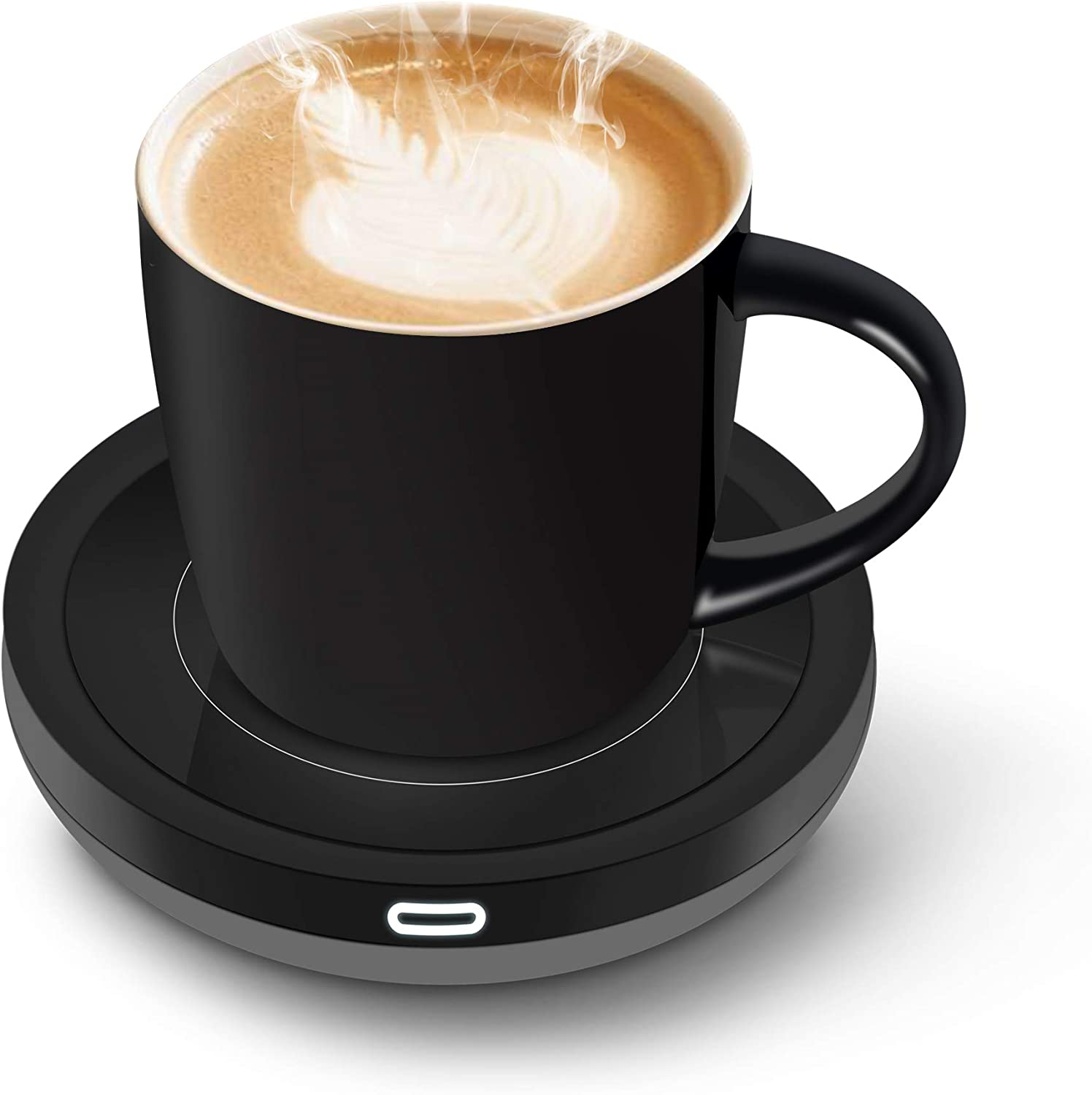 The majority of temperature control smart mug warmers keep drinks hot if you plan to finish the cup in 30 minutes or less, but very few will achieve this for those that sip at slower paces.
Bestinnkits warmer functions as a small hot plate made of stainless steel as the heating element, activating automatically when it senses the mug's weight and with automatic shut down when you pick the mug up.
Unlike most mug warmers, the Bestinnkits warmer brand is able to maintain a constant temperature of around 134 degrees Fahrenheit when it comes to keeping coffee hot. While that isn't piping hot, it's still very warm and within the optimal drinking range with a warming plate.
Although the Bestinnkits coffee warmer claims to have the capacity to heat up room temperature or cold liquids, it's only somewhat true. In fact, the warmer takes over two hours to heat up drinks and offers no reheating benefit.
While it is enjoyable to use, especially for office desk use to keep liquids warm, it has its shortcomings. In particular, the device has no temperature control or adjustable temperature settings and simply turns on or off using an indicator light.
Yet, even the best temperature control smart mug on the market offering these settings did not perform well. It also has no connectivity to a smartphone for temperature control despite being billed as a smart coffee warmer heating plate with an indicator light.
Still, this smart coffee warmer is offered in multiple colors and is the only warmer tested that has sustained and accommodated heat in mugs exceeding 10 ounces.
2. Ember Coffee Mug Warmer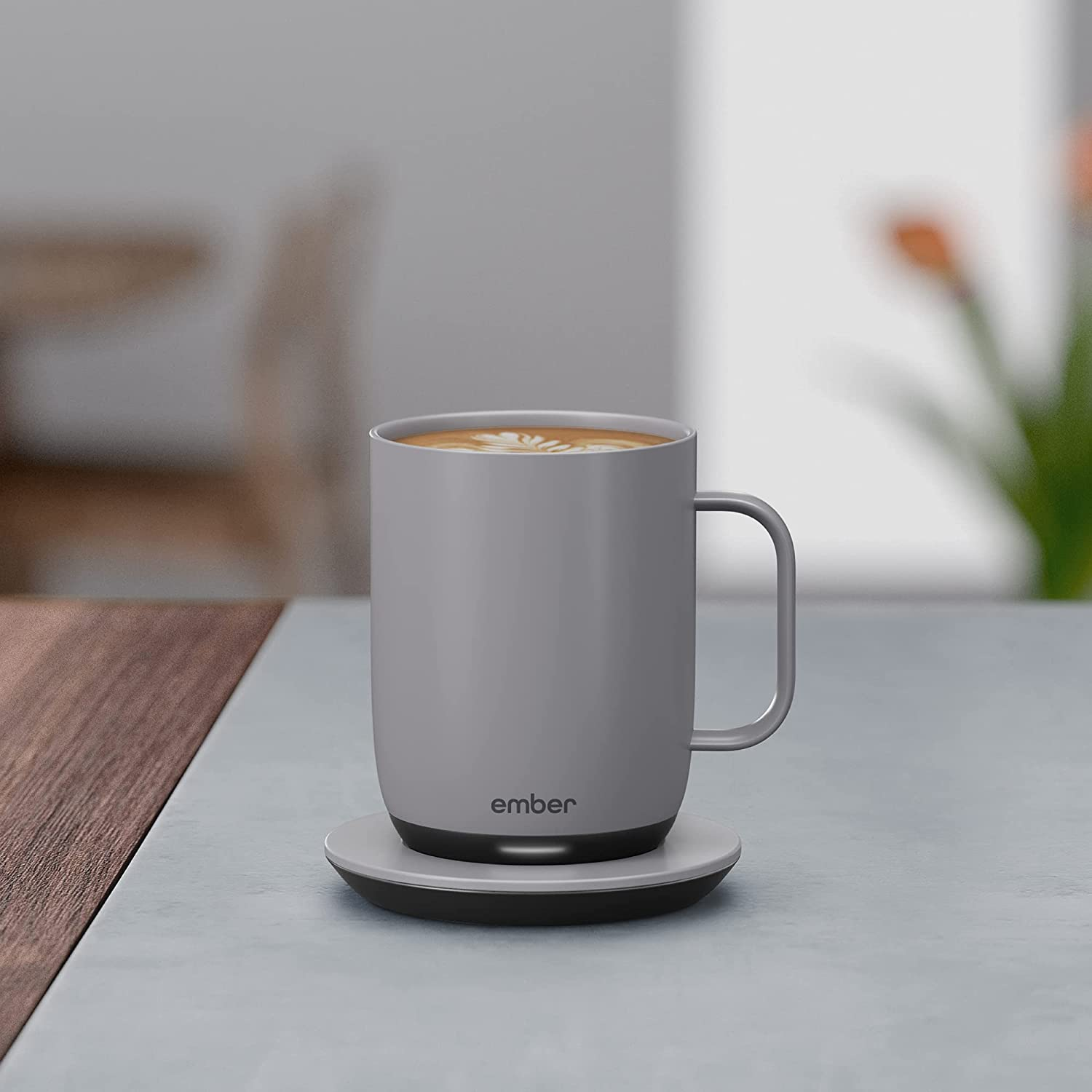 When a crowdfunding campaign introduced the Ember mug coffee warmer, it received substantial media coverage. A smart device cup warmer with a battery controlled by the phone got lots of attention.
Instead of using contact as the heat source like other mug warmers, the Ember mug coffee warmer has one built into the favorite mug. Ember temperature control smart includes sensors to regulate the liquid.
Furthermore, the Ember mug warmer works come in neutral, clean shades that handsomely blend in various spaces. In nearly every category of testing with the occasional spill and other mugs, this candle wax cup warmer performs better than most competitors as a USB mug with heating element, making for a great gift choice.
By pairing with your mobile phone over Bluetooth with a waterproof design as a mug warmer for office, the Ember temperature control smart app allows the manipulation and monitoring of the drink's temperature. You're able to select presets with a blue light and gravity induction switch for common beverages like lattes, black tea, cappuccinos, green tea, and coffee.
In addition, you can establish custom contact heat source profiles like setting the temperature of the mug from as low as 120 degrees Fahrenheit to as high as 145 degrees Fahrenheit.
It works as it is advertised, with a waterproof design and warmer plate, to the point that you can even take it with you on a walk with your dog in chilly weather below 50 degrees using two temperature settings and automatic shut down. While other traditional warmers allowed the coffee to develop excess levels of acidity over the course of several hours, the Ember was able to sustain more of the initial flavor.
3. Ohom Ui Coffee Mug Warmer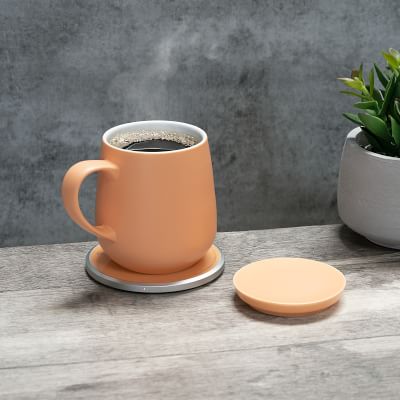 Despite a pad that combines wireless phone charging with mug warming, the Ohom Ui Mug works surprisingly well. It includes a base with metallic particles that use magnets to react with a charging pad, like a stovetop.
Despite the fact the base does not operate like a traditional hot plate, it relies on contact between the charging pad and mug to keep liquid warm.
Still, in spite of shortcomings and its lack of certification in terms of charging, tests indicate that it has an accurate power rate.
It's by far the more attractive of the brands out there, as it comes with a charging pad, matching mug, lid, and a variety of outstanding colors like coral red, mint green, and sky blue. Moreover, the mug is composed of high-quality, thick ceramic that has even escaped several drops without any damage.
Temperature cannot be manipulated in any way, but testing demonstrated that the Ui Mug is capable of keeping beverages at approximately 135 degrees, which is ideal.
It may seem like overkill for those that already have wireless chargers at their desk, but it is an incredible use of space.
4. Kin Intelligent Coffee Mug Warmer
Users will hardly notice a subtle product like this until they have a delicious sip of coffee hot. It includes multiple temperature settings and uses a front-facing touch sensor to change it up. It also switches color to denote if the temperature is low, medium, or high.
Although the model needs an outlet like the majority of other brands, the 72-inch cord extends farther than average and should be able to reach any coffee table or side.
The brand adds a unique touch with a mug lid composed of silicone that's safe to use in most dishwashers. This provides added insulation for hot cocoa, tea, or coffee.
Good Tasting Coffee: How to Identify Coffee Flavors
In order to appreciate the different types of coffee available, it's important to cultivate an awareness of its unique characteristics. Let's take a look at the way coffee connoisseurs judge different cups of coffee.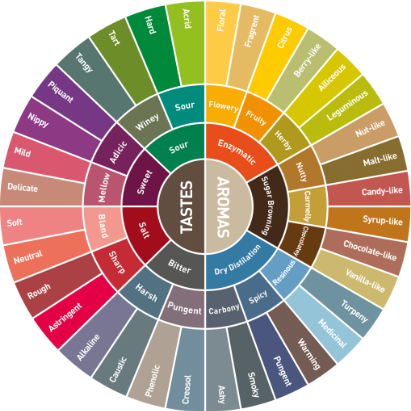 Aroma
The scent of a cup of coffee has a direct influence on how we perceive its flavor. As you drink coffee try to notice if the scent is smoky, fruity, earthy, spicy, nutty or grassy.
Acidity
One of the most defining characteristics of a cup of coffee is its acidity. This is the sharp, bright tangy quality of coffee that perks up our senses. Coffee doesn't necessarily contain just one type of acid, either. It may contain citric acid, malic acid (fruity in flavor) or even quinic acid from stale coffee, which gives us stomach aches.
Body
This is the weight, thickness and texture of coffee in your mouth. The body of different types of coffee falls on a spectrum of light- to full-bodied viscosity (thin to thick).
Flavor
This is where comparisons come in handy and there is some overlap between aroma and flavor. Your coffee might taste bitter, sweet, savory or sour with common comparisons to chocolate, wine or fruit.