9 Great Coffee Table Decor Ideas
Table of Contents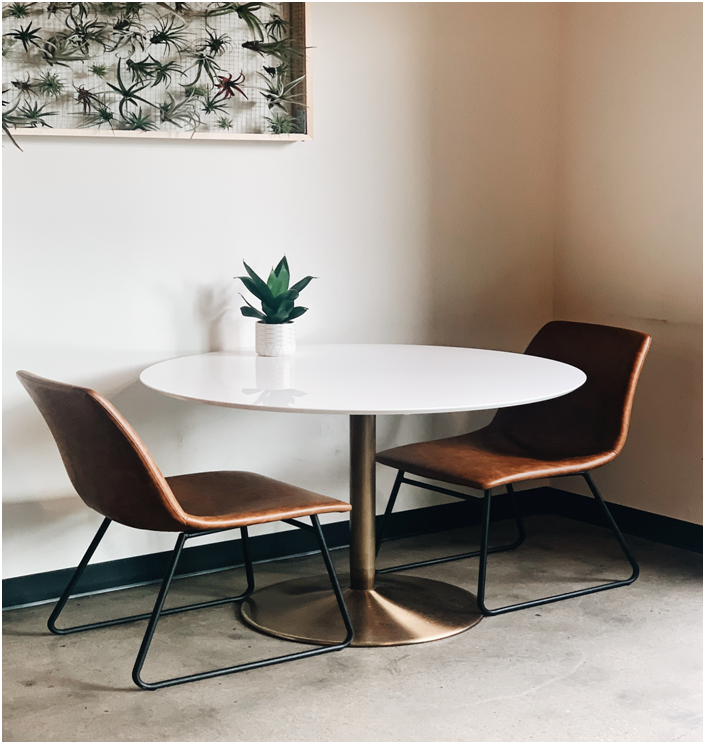 If you have ever desired for your coffee table décor to appear as lively as those incredible picturesque scenes in magazines, but aren't sure where to place objects, continue to read on to learn about coffee table decor ideas.
Styling coffee table decor does not have to be complex.
By following several basic rules for layout, color, and size, you'll be a coffee table styling professional in no time.
This article will show you exactly how to achieve such a polished designer appearance with a handful of items to create an arrangement that is visually appealing and sets a standard, tying into the rest of the space and maintaining utility for everyday life.
1. Odd numbers
Regardless of whether you desire to style your bookshelf or coffee table, stacking items in odd-number arrangements creates a unique, pleasant aesthetic.
Consider the use of modern tables that play with various materials, shapes, and heights in a neutral palette of colors. The result is a look that is uncluttered.
A round bowl, a book stack, and a tall vase complete the look.
The objects leave enough room on the table to show off the surface and provide contrast to the colors, all while leaving a spot to place a cup of joe.
2. Use trays
The addition of a tray serves as an accent to the decoration, incorporating texture, color, and a vessel to carry inventory.
You can use a round coffee table decor tray to contrast various shapes on a boxed coffee table.
Alternatively, you can manipulate scale through the incorporation of various objects in different sizes.
These include a small candle, a tiny bowl, a medium book, and a big tray.
These all result in a design that appears layered.
Moreover, you can create unity by repeating the tray finish throughout the boundaries of the room.
3. Stacking
Layer objects with stacking to create height, such as the gold and black boxes in a living room.
Utilize trays, magazines, and books with flat surfaces to manipulate the height of the decor as necessary.
The round coffee table decor is a study in mixing such that it incorporates resin, glass, metal, and ceramics, all while utilizing a limited palette of colors to maintain cohesion with fresh flowers.
Books are the best option in this regard. Interior decorators often implement books on coffee tables as they can be used in groups or by themselves to fill up space.
Furthermore, they add color, height, and shape, forming a flat base to display items.
Lastly, they're a splendid way to incorporate seasonal touches in subtle ways, like displaying publications about landscapes or fresh flowers.
4. Personalization
The larger your coffee table is, the more possibilities are available for styling. For a homey, warm, and inviting living room, incorporate a number of personal items into your table arrangement.
Coffee table books dedicated to topics of interest that are finished with a bowl from your personal travels are a fantastic touch.
On the other hand, try arranging a flower bouquet inside a family heirloom vase. These touches make the space have character and stand out as one of a kind.
5. Play with seasons
When it comes to coffee table decor ideas, consider going beyond the traditional layman.
For instance, some living rooms implement faux and real pumpkins for interpreting the fall season.
Continue the scheme of a room's color on the accessories to balance and unify a space.
6. Style your storage
Although every interior designer wants a coffee table that's beautifully styled, it needs to be practical enough to handle daily life. A large rustic design combines function and style effortlessly with baskets.
With a bottom shelf included, containers are able to appear without competing with the styled surface of the table.
Fabric, wicker, and metal baskets are able to achieve extra texture and provide living room storage. Furthermore, they make it quick and easy to clean up when the day is over.
7. Color schemes
If your living space is saturated with bold patterns and heavy colors, your coffee table arrangement should limit its color palette.
An antique-styled tray incorporates purple and bright green colors, as well as brown, gold, and white shades for neutral color schemes and hints of vibrant colors.
8. Add elegant decor
Consider the use of tufted ottoman coffee tables that extends the surface to make room for styling.
In order to fill an enlarged surface without having to use a high number of objects, consider spreading a book open over the table.
This achieves a fill without feeling cluttered.
For more interest, place a magnifying glass or decorative beads over the pages in a simple styling trick that enhances sophistication.
9. Create a look that feels lived in
The insertion of interesting objects for natural elements, such as small coffee table books, metallic trays, lush houseplants, and glass beads, helps style the coffee table.
Creating a mix of styles, materials, and colors establishes a comfortable, relaxed ambiance that makes the space feel lived in.
You can even mount baskets along the wall or dining table, cover the ceiling in grasscloth and lay down a bamboo daybed to bring in natural coffee table styling elements designed to create visual balance and tone down bright colors.
Coffee table materials
If you're struggling to find the right material for your square or rectangular tray glass coffee table decor to meld with the theme of the room as a focal point, consider the following options.
1. Polished concrete
Polished concrete is easily sealed and stamped to create a modern, luxurious round table. They work well in rooms that are more industrial or on your outdoor porch as a focal point to display decorative items.
2. Lumber
In the event you can access reclaimed lumber as natural elements, you can create a dark coffee table with industrialized surface space that has wheels, a rustic homemade feel, and decorative objects.
3. Wine crate
Many DIY projects implement modern coffee table wine crates with decorative objects, yet they set a spectacular starting point for homemade designs. The boxes can face out to provide additional shelves for storage, while the stained wood works wonders for beverages and plates.
4. Nested
If you want layered elevation to pull apart for extra surfaces as necessary, a nested two-tiered coffee table is your best bet. These incredibly elegant and simple tables are perfect for the minimalist approach to natural elements and coffee table display.
5. Window
Take reclaimed windows and repurpose them as attractive coffee tables with a homemade feel for visual interest. Moreover, the window table can be used as a display case that can refresh over the varying seasons.
It's as simple as attaching hinges and handles or finding a matching wooden box to make an upholstered coffee table with decorative items.
Good Tasting Coffee: How to Identify Coffee Flavors
In order to appreciate the different types of coffee available, it's important to cultivate an awareness of its unique characteristics. Let's take a look at the way coffee connoisseurs judge different cups of coffee.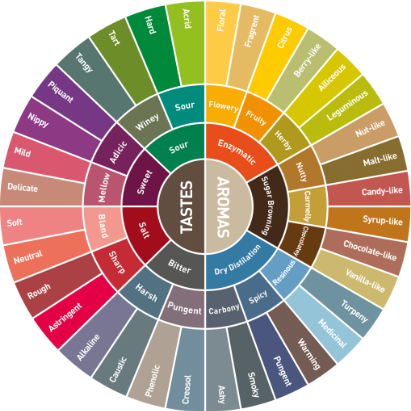 Aroma
The scent of a cup of coffee has a direct influence on how we perceive its flavor. As you drink coffee try to notice if the scent is smoky, fruity, earthy, spicy, nutty or grassy.
Acidity
One of the most defining characteristics of a cup of coffee is its acidity. This is the sharp, bright tangy quality of coffee that perks up our senses. Coffee doesn't necessarily contain just one type of acid, either. It may contain citric acid, malic acid (fruity in flavor) or even quinic acid from stale coffee, which gives us stomach aches.
Body
This is the weight, thickness and texture of coffee in your mouth. The body of different types of coffee falls on a spectrum of light- to full-bodied viscosity (thin to thick).
Flavor
This is where comparisons come in handy and there is some overlap between aroma and flavor. Your coffee might taste bitter, sweet, savory or sour with common comparisons to chocolate, wine or fruit.